THE BEST MOVERS IN ALTAMONTE SPRINGS FL
We here to serve you with excellence: Our more than 28 years of experience in the moving industry allows us to provide the highest quality of service! We use the latest technology to ensure that our clients' belongings are secure and safe during your move. Each one of our employees, from the estimators to the packing and moving coordinators are carefully chosen to ensure you get the best service possible, and have the best move you've ever experienced.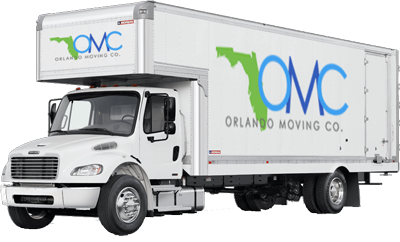 WHY CHOOSE US AS YOUR MOVERS IN ALTAMONTE SPRINGS FL?
We serve our customers in a way no other company does. We are dedicated to providing you with excellent customer care, so you feel confident your move is professionally handled every step of the way. Our relocation coordinators are here to manage every detail so you don't have to. They are available to contact when you have questions or concerns. We pride ourselves on the safety and security of your household goods or office furniture no matter what distance you are traveling. We use additional pads and install protections for your entry ways, flooring, and stair banisters so that no damage occurs in either location.
A BIT ABOUT OUR MOVING PROCESS
As you choose from the many moving companies in Altamonte Springs FL, it can be difficult to discern the best option for you home or office. There are so many aspects to consider, and knowing the right company to choose is tough. Here's a bit about how we view your move, so you can see why we're the best choice for your family home or office.
RELOCATION EXPERT
What could be better than having someone work to ensure your move goes smoothly? We'll assign you a Relocation Coordinator to assist you as you prepare for your move. It's the person you call when you have questions or concerns about the moving process. They will be your private moving specialist for the duration of your move with our expert team.
LICENSED AND INSURED
One of the most important things to consider when hiring residential or commercial movers in Altamonte Springs FL is whether or not they are licensed and insured. When a mover is fully licensed and insured, it is a sign that you are working with a reputable company who is dedicated to their customers and the protection of their belongings.
HIGH QUALITY OF SERVICE
As a moving company, we are committed to protecting your belongings from the moment we arrive at your home. We treat your property with love and respect, as if it were our own. No matter what part of the process you are in during your move, you can be confident that each and every one of our movers is professional, courteous, and extremely careful.
---
Looking for the best moving company for your move? Look no further than OMC. We've got you covered for local and long-distance moves for your home or your office. We offer a wide selection of moving, packing, and storage services to fit your needs. So, whether you have a lot of items or a few, a large home or a small office, or professional movers will handle your move with care. You can trust us – with over 28 years of experience in the industry, you are in capable hands. Our movers are employed by us, and are screened fully and trained to provide you with exceptional customer service and care. We are fully licensed and insured, and we have countless reviews to attest to our professionalism and high-quality service.

We understand your belongings are valuable, both sentimentally and actually, and care for them as if they were our own. We will pack and move your belongings with the extreme care that has become our hallmark.

01234,0123456780123456789001234567890

0101201,012345678012345678900123456789

0123456780123456701234567890
---
I can't say how great the guys were…they were going above and beyond what others would do! Thank you!! I highly recommend OMC and will for sure be using them when I move out of my current apartment.
Amazing amazing service!! Cannot say enough good things about these guys, nice and pleasant to be around, which was an added nicety since moving can be stressful enough and isn't the most enjoyable activity for most people…If you need to move and want reliable, trustworthy and great service-this is the team/company for you!
---
Exceptional service. Trey was able to accommodate our move with short notice…We received 3 movers that were beyond courteous, fast, efficient and helpful (they even assembled our beds). Would definitely use their services again, and recommend to others.
Trey Simpson and his sidekick, Adrian, just completed packing a 12'x6′ trailer for me. They did an amazing job. I recommend OMC to anyone needing professional packing and/or moving services. Great guys and a great job.