MOVING COMPANIES IN ORLANDO FL:
We have over 28 years of experience in the moving industry, and when you work with us, you'll have expertise and knowledge on your side. We strive to provide the highest quality of service so your move goes smoothly and is stress-free. We utilize the latest technology to make sure that the goods and belongings of our clients are secure during transport. When you work with us, you will get the best service possible, from our packing moving coordinators and estimators, so that you can focus your attention on other aspects of your move.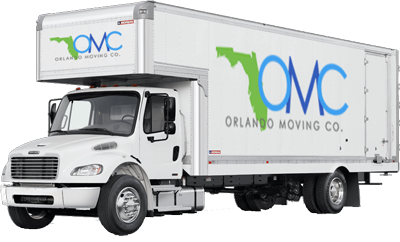 WHY CHOOSE US AS YOUR MOVERS IN ORLANDO FL?
Our dedication to service is unlike any other company in the moving industry. Our focus on professionalism in every aspect of the moving process will put you at ease and allow you to focus on other aspects of your move. We assign relocation coordinators to ensure that you understand every step of the process. They handle all the little details and are on-hand to contact whenever you have a question. We pride ourselves on the care we take with the goods in your home or office, no matter what the distance is you are traveling. This care is reflected in our use of additional pads and protection installations in entryways, stair banisters, and flooring, ensure that no damage occurs.
A BIT ABOUT OUR MOVING PROCESS
As you choose from the many moving companies in Altamonte Springs FL, it can be difficult to discern the best option for you home or office. There are so many aspects to consider, and knowing the right company to choose is tough. Here's a bit about how we view your move, so you can see why we're the best choice for your family home or office.
RELOCATION EXPERT
Who doesn't want their own personal assistant to help organize and plan a move? When you work with us, we'll assign you a Relocation Coordinator to ensure that your move goes well. They will coordinate the move, be on call to answer any questions you have about the process, and strive to solve any issues that arise. For the duration of your move, they will be your own private moving specialist.
LICENSED AND INSURED
We are fully licensed and insured, which is essential for working with moving companies in Orlando, FL and across the U.S. Licensing and insurance are signs that you are working with a legitimate business that is invested in their future and community. We are fully licensed and insured to further increase your confidence and ease in working with our professional moving team for a great move.
HIGH QUALITY OF SERVICE
We are committed to providing you with the highest quality of service. This means that no matter what part of the moving process we are in – whether it be packing, coordinating, transporting, or unloading, we act in the most professional, helpful, and knowledgeable manner. Each one of our movers is courteous, extremely careful, and professional so you can be at ease during your move.
---
OMC is the best choice when you are looking through moving companies in Orlando FL. We offer a wide selection of moving services, including packing and moving, so that you don't have to hire separate companies for your move. Whether you have many belongings, or an entire office to move, we've got you covered. With over 28 years of experience in the moving industry, you are in capable and knowledgeable hands and can trust that we'll move you without any damage or delay. All our movers are employed by us and are screened and trained to provide exceptional customer service as you work your way through the moving process. Our many reviews can attest to our happy customers, successful moves, and high quality of service. When you work with us as your movers in Orlando, you'll be in the best of hands.

We understand your belongings are valuable, and care for them as if they were our own. Extreme care will be taken as we pack and move your furniture and other belongings – this level of care and expertise has become our hallmark.

01234,0123456780123456789001234567890

0101201,012345678012345678900123456789

0123456780123456701234567890
---
I've moved at LEAST ten times with many different moving companies. I can confidently say that Orlando Moving Company was the the best experience by far and has raised the bar!
Trey and his team are one of the best moving companies here in Central Florida. They don't only are reliable but they're also very professional. They helped my company move from big archives to the desks and chairs. He's also very good when it comes to residential moving. I just got my new house and I couldn't count with a better team. 100% recommend it.
---
I received several bids, but Trey was the most professional and kind on the phone, and was fastest to respond to my questions. Not only did he provide exceptional movers that all took great care of our stuff, but he called me during the move to just check in.
Wow!!! Trey and his team really did and amazing job getting me and my son moved into our new home. Not only did he move my things from our huge 10x15x30 storage unit, but he had the tough job of sifting through the terrible job that the previous moving company I used when putting my things in storage.